The office of Dr. Nancy Short provides "Chiropractic with a Gentle Touch" services to the greater Jacksonville Florida area. Dr. Short also provides chiropractic pain relief services to: Jacksonville, Mandarin, St. Augustine, Clay County, St. Johns County, Orange Park, World Golf Village, Julington Creek, Nocatee, Ponte Vedra and all of Northeast Florida.
Chiropractic
Knee Pain
Accidents and Injuries
Acute and Chronic Pain
Headaches Neck Arthritis
Neck conditions
Neck injuries
Neck injury
Neck muscle strain
Neck pain
Low Back Injuries

Arthritis pain
Back and Neck Pain
Back conditions
Back injuries
Back pain
Back sprain
Whiplash Injuries Hip Pain
Sports Injuries
Jaw Pain / TMJ Disorders
Upper Cervical Chiropractic
Joint Pain
Spinal Decompression

Nerve Pain / Sciatica
Numbness / Tingling
Pinched Nerves
Carpal Tunnel Syndrome
Posture / Balance Problems
Disc Herniation
Repetitive Stress Injuries
Fibromyalgia
Scoliosis
Foot and Ankle Injuries
Shoulder / Arm / Elbow Pain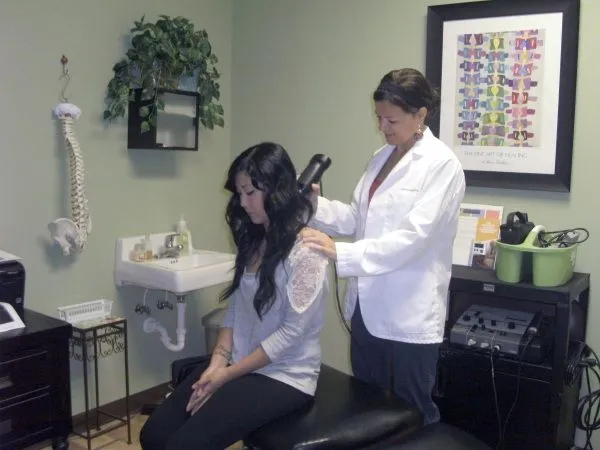 A licensed chiropractor in Jacksonville, Dr. Short can safely and effectively adjust the spine to remove interference caused by small and sometimes large misalignments. These misalignments of the spine often cause pain and stiffness but can also exist with no clear symptoms causing them to sometimes go unnoticed or misdiagnosed. Left uncorrected, these misalignments can cause issues in the areas of the body around them and even in other areas of the body that we often wouldn't think would be affected. Misalignments (called subluxations) can be corrected by chiropractors in Jacksonville, Florida. Once corrected and realigned by gentle and strategic adjustments, chiropractic patients often find that they feel better in ways other than just the pain they were experiencing at the location of the subluxation/misalignment.
Dr. Short utilizies the following to promote the highest quality care:
Techniques
Activator Methods
Atlas Orthogonal
Cox Flexion-Distraction
Hole in One
Manual Adjusting
Neuro Muscular Technique
Sacro Occipital Technique
Sweat
Thompson Drop
Traction
Trigger Point Therapy
Upper Cervical
Myofascial Release

Therapies
Trigger Point Therapy
Physiotherapy
Ultrasound
G5 massage
Muscle Stimulation
Therapeutic Exercise

Specialties
Extremities
Low Force
Muscle Tissue
Rehabilitation
Scoliosis
Temporomandibular Joint
Whiplash
Sports Medicine

In order to see if your pain or other symptoms can be attributed to subluxations, schedule an appointment with Dr. Short. She can determine if chiropractic care can help your situation and put together a plan of action to help you get out of head, back, neck or other joint pain so that you can get on with the kind of life you want to live.